Poetics of the Mundane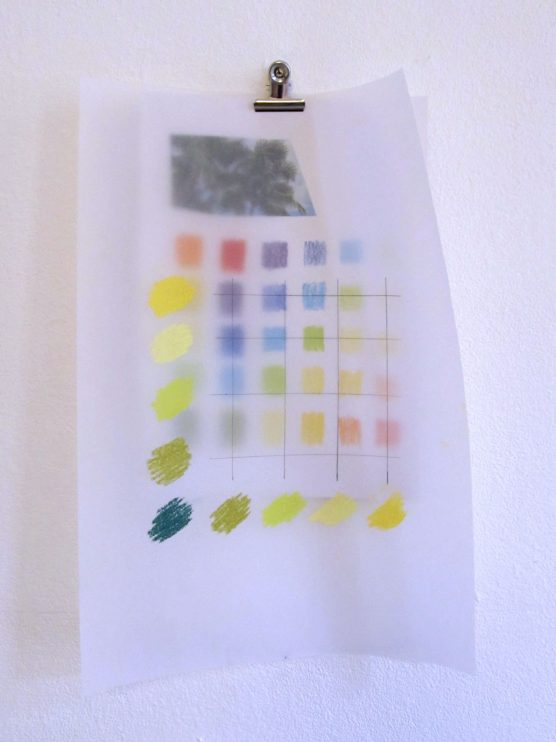 This series encompasses work in/and probing various media: dry pastel, pencil, collage on paper, clay objects, acrylic on canvas and wood.
The starting point for their production represents an attempt to create studies of the basic, palpable and material components of the artistic work. In this way, 'poetic' investigations of the properties of colour, the printed image, 'materiality' in relation and interrelation to form as such come about.
It is as if the need to study the properties of colour, light and form and their mutual relationship must be every now and again revisited and interpreted anew. If one uses any palpable or visible media, basic question of the properties of these components inevitably come up where there exists an urgency to consolidate their meaning and future role in the artistic process.
It comes up as a gratifying coincidence that during the production of these works, I was reading "Poetics of Relation" by Édouard Glissant. The title of the work, although applied to a remotely different context would also represent a suitable title for this series. The works in fact do make a parallel to or draw one idea from this written piece, which is seen through revisiting the fundamentals of the artistic tool and method. When dealing with these, one is directly confronted with and subsequently forced to pose questions related to culture/culturality, history/historicity, identity and the meaning of any number of symbols and bits of information intrinsically attached to the artistic object, be it figurative or abstract, intentional or not.